Mission Cusco: altitude acclimatization. Also, the hotel was pretty inside and out.
The hotel itself was very nice, with one angel in the room to sing you to sleep (works! I went straight to sleep each night there),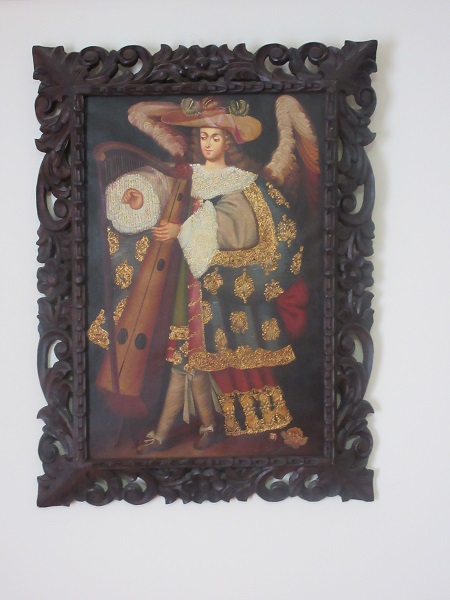 an angel not having any gruff from sleep demons (works! I didn't experience one night of hypnagogic terror),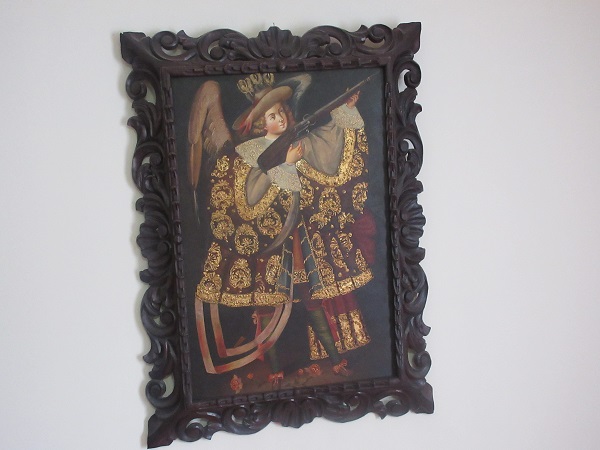 ,
and no need to remember whether you're from Europe or the United States of America power grid (works! At least for the USA style portion. Plugs are a mite loose though).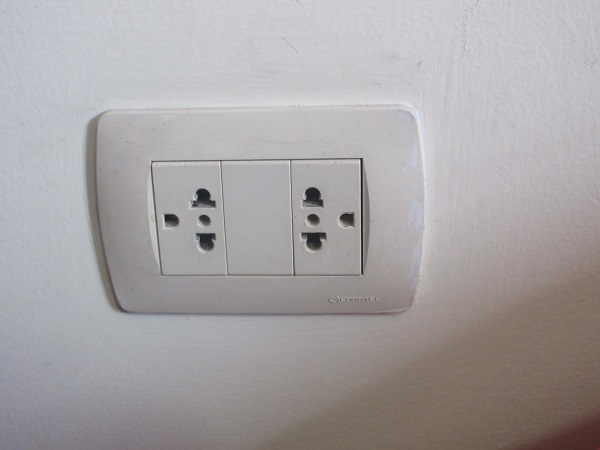 The walls on the city nearby were also brightly decorated. In no particular order, here are portions of a mural on the way up to our next stop, Plaza de Armas in Cusco.